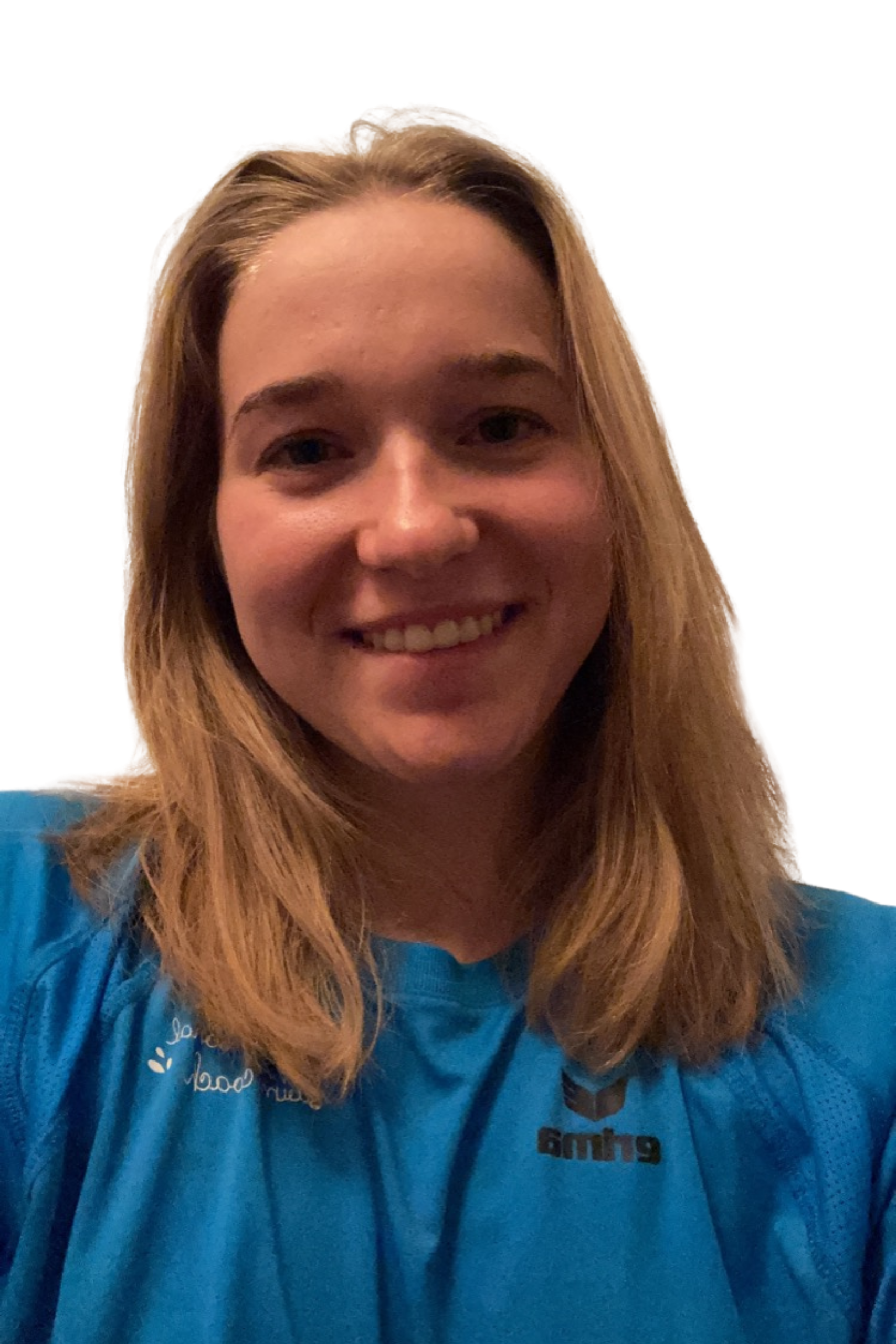 Meet Tajda
Training experience:
2 years
Nationality: 
Slovenian


In the Netherlands since:
August 2021
Languages:
Slovenian, English, German a little and a bit of Dutch
You can find Tajda at:
Leiden
Personal vision:
"Climbing up might be hard but there is always slide down"
Profile:
I started swimming when I was very little (3 years old). I never stopped, so once I learned how to swim I continued in professional swimming till I was 19 and had to stop because I moved to Netherlands. I did a lot of competitions, from national to international championships. In last 3 years of my career I decided to complete the license course so I can share my knowledge with others. I believe swimming is a great sport for everyone, no matter of age or body, as long as there is motivation to learn, there is a possibility!
"The first and biggest step is to decide"
Coaching Style:
I believe the most important thing is to like being in the water. Since the easiest to get motivated is if you like doing the activity, which is why I try to introduce water to people as a playground they can explore and have fun there.
Besides coaching:
I am a psychology student in Leiden
Specialities:
I believe I try to get to know each student personally, I can work with all the students, as long as they are motivated and eager to learn.
Certifications:
I completed my certification in year 2020, but started teaching before that. Achievements: multiple times national champion, a lot of medals from national and international championships.
Our adult swim classes
Your Personal Swim Coach will help you become a more confident you, a stronger, fitter and healthier you, a happier, care-free you and ensure your success in learning to enjoy and feel safe in and around water!
Water Introduction
If you cannot swim at all and are fearful and/or challenged in water generally.
You took classes before and failed or it has been a very long time ago.
Stroke Introduction
You are comfortable in shallow water but are not able yet to perform all 4 basic strokes.

This level requires you to have passed the introduction program, or you are able to perform a swim a backcrawl, and a single backstroke (froggy leg).
Intermediate
You can swim comfortably in shallow water, however, deep water gives you discomfort.

This level requires you to know all the 4 basic strokes and you have had swim lessons before.
Advanced
You have no issues in deep water and are able to swim more than one lane without breaking.
These groups work on improving their swimming skills and stamina and follow the program for Diplomas A, B, and C.