Water Introduction
If you cannot swim at all and are fearful and/or challenged in water generally.
You took classes before and failed or it has been a very long time ago.
Stroke Introduction
You are comfortable in shallow water but are not able yet to perform all 4 basic strokes.

This level requires you to have passed the introduction program, or you are able to perform a swim a backcrawl, and a single backstroke (froggy leg).
Intermediate
You can swim comfortably in shallow water, however, deep water gives you discomfort.

This level requires you to know all the 4 basic strokes and you have had swim lessons before.
Advanced
You have no issues in deep water and are able to swim more than one lane without breaking.
These groups work on improving their swimming skills and stamina and follow the program for Diplomas A, B, and C.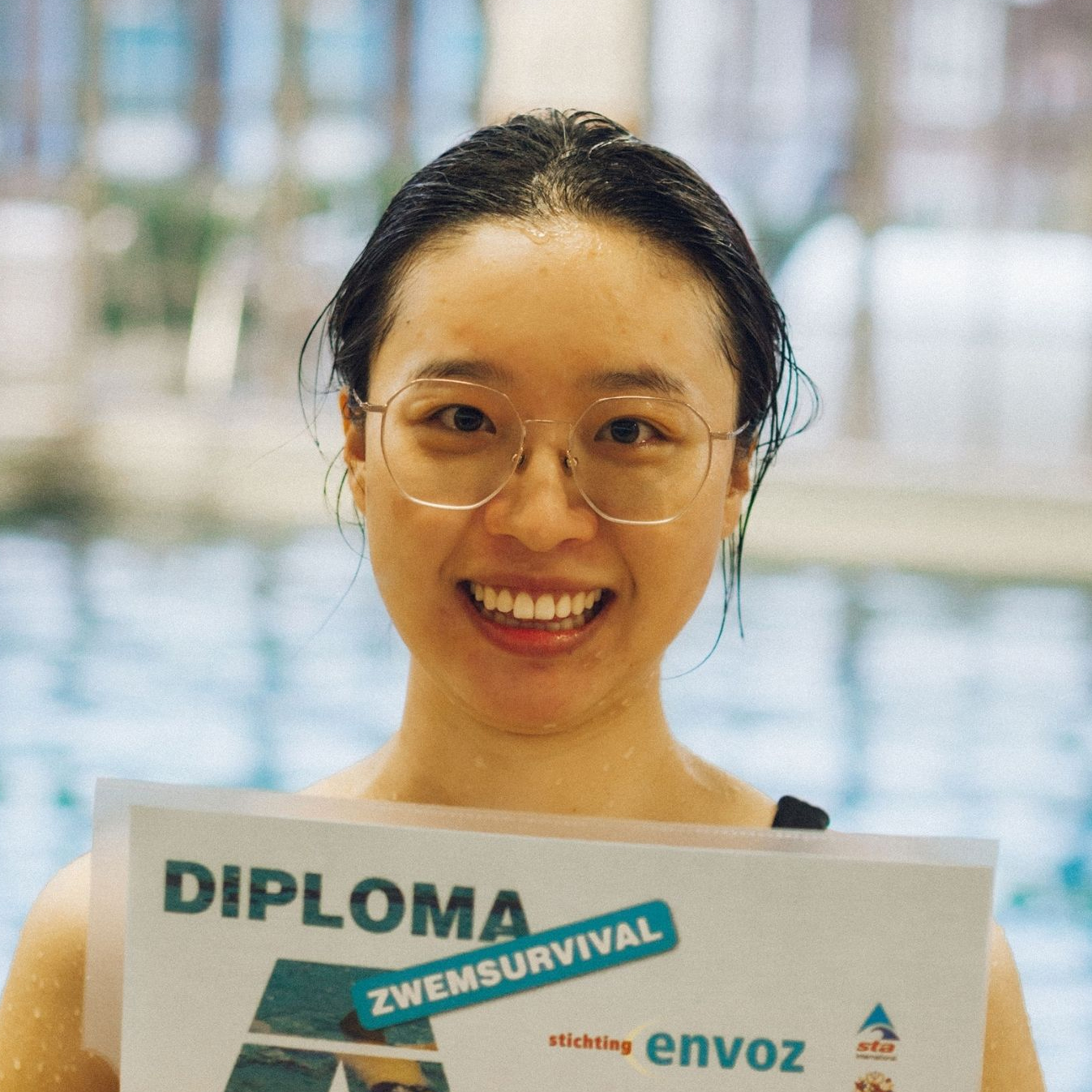 "Everyone can make progress."
Anna started swimming with us in June 2020 and got her A Diploma by the end of the year 2020.
Book Your Private Swim Lessons
Are you eager to begin learning to swim, but you are quite afraid of the water?
We can relate to your anxiety and have assisted dozens of people in overcoming their water phobia. Your comfort in the water and direction toward your first steps are the main objectives of private lessons.
We specialize in assisting adult beginners to reach their short-term objectives and ultimately develop into powerful, independent, and trustworthy swimmers.
The World Meets In The Pool
We're all adults here and many other international citizens and expats struggle with swimming as well. Our swimming members are invited to our private Facebook Group to stay connected and inspired.