Beginners
If you cannot swim at all and are fearful and/or challenged in water generally.
You took classes before and   failed or it has been a  very long time ago. 
Stroke Improvers
If you can float and swim but are afraid of deep water.
You can swim but are complete exhausted after swimming a short distance. 
Advanced
If you have no issues in  deep water and able to swim more than  200m without getting exhausted.
You want to become fitter and stronger and swimming is your weekly workout.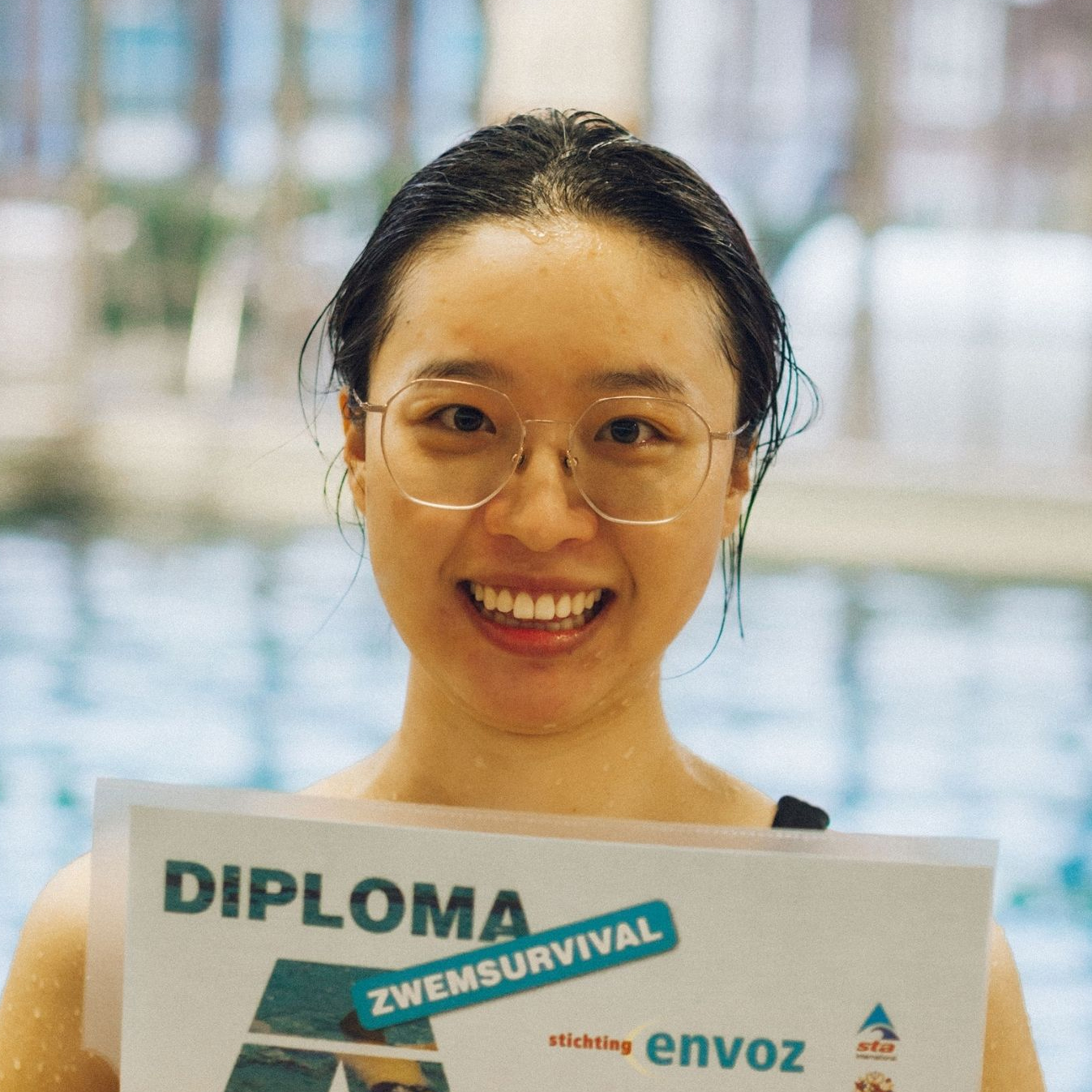 "Everyone can make progress"
Anna started swimming with us in June 2020 and got her A diploma by the end of the year 2020.
Book private lessons if you need more support
Do you like more privacy? Or in case of severe level of aquafobia, these sessions are for you.
The world meets in the pool
We're all adults here and many other international citizens and expats struggle with swimming as well. Our swimming members are invite to our private Facebook Group to stay connected and inspired.