Christina, the founder of YPSC, is a NBZ certified swim instructor, a certified NLP master and international rowing athlete. Her journey to launch a swim school, started in 2012 thanks to an interesting turn in her career. Ever since, she is unstoppable in fulfilling her mission; namely, empowering people through teaching swimming, regardless of age, gender, and cultural background.
"While living and working in Kenya for two years as a manager in horticulture, I enjoyed teaching others how to swim in my spare time. I was not a teacher at that time yet, but just a 'decent swimmer'.  Still, my level of swimming was what a lot of people aimed for, and even more if you cannot even get yourself ín the water! I witnessed many children and adults walking around the pool instead of jumping in. That was the first time I realized how hard it can be dealing with a fear of water and how much fun you are missing out on because of that".
How her journey started
Christina came back to The Netherlands and decided to get off the corporate track. She kept following her internal desire to motivate people by sharing her passion for the water.  After obtaining her qualifications and internships at several schools, she came up with the idea to start offering private lessons for adults in The Hague. Almost immediately, the response was viral. The concept she offered is exactly what a lot of people were waiting for apparently. Since she drove from pool to pool in her orange beetle of 1972, bringing smiles to people, this beetle is a symbol of the journey that started back then. Still the beetle is part of the school inventory.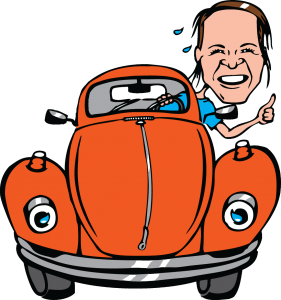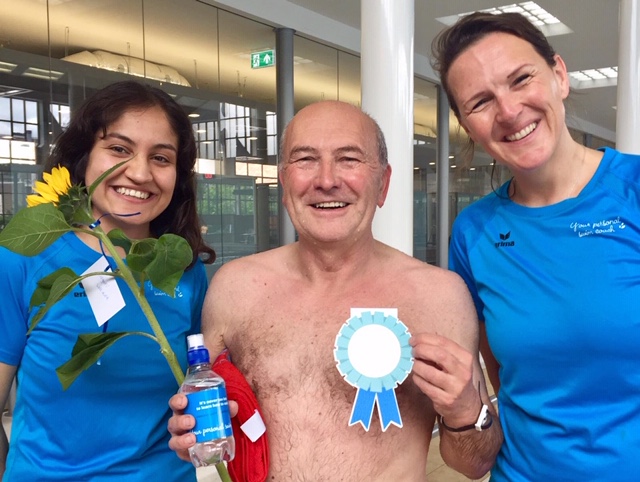 Our Students are Heroes
"Within a couple of lessons, students progressed in a way that they could not imagine. This process is very inspiring.  It makes me want to help more adults and introduce them to the joy of water. It humbles me that our students allow us to work with them. They are our heroes!"
"It humbles me that our students allow us t work with them."
Our adult swim classes
Your Personal Swim Coach will help you become a more confident you, a stronger, fitter and healthier you, a happier, care-free you and ensure your success in learning to enjoy and feel safe in and around water!
Beginners
If you cannot swim at all and are fearful and/or challenged in water generally.
If you have taken   classes before and   failed, join our beginners groups and we teach you how to float first.
Stroke improvers
If you can float and swim but are afraid of deep water.
You can swim but are complete exhausted after swimming 1 lane.
You can join the intermediate or A group and enjoy our support with the first moves in the deep water.
Advanced
If you have no issues in the deep water and able to swim two laps without getting  exhausted.
you can join the diploma groups or sportclass, come weekly or book individual lessons. Objective is working on stamina and improving techniques.