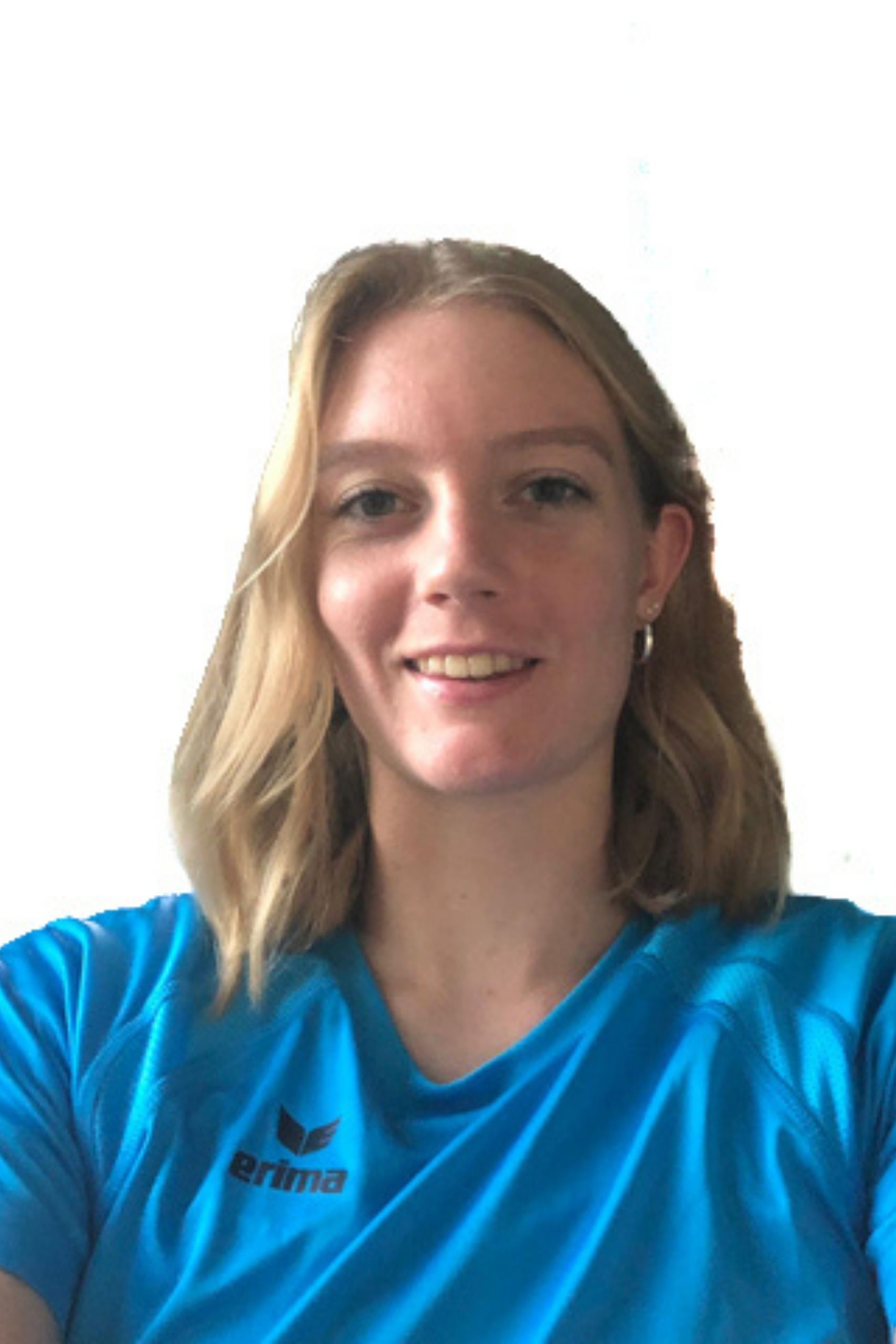 Meet Sanne
Training experience:
Since 2021

Nationality:
Dutch


In the Netherlands since:
2018

Languages:
Dutch, English and Swahili
You can find Sanne at:
Leiden

Personal vision:
"Enjoy your lessons, it is a journey. Do not compare yourself to others, simply celebrate your own accomplishments and help others celebrate theirs."
Profile:
Having grown up in the heat of East Africa, swimming was the only
sport that didn't leave you overheated. I joined the school swim team
there and continued swimming at the student swimming association when I moved to Leiden.
Apart from teaching swimming and doing lots of swimming myself I study International Studies at Leiden University.
Coaching Style:
As both a swimmer and coach, I have had the most success by implementing fun and creative techniques.
I think the best way to learn and have fun is to trust your coach and trust your swimmer.
Specialities:
To combine teaching with fun and my experience as a swimmer before becoming a coach. 
Our adult swim classes
Your Personal Swim Coach will help you become a more confident you, a stronger, fitter and healthier you, a happier, care-free you and ensure your success in learning to enjoy and feel safe in and around water!
Water introduction
If you cannot swim at all and are fearful and/or challenged in water generally.
You took classes before and  failed or it has been a very long time ago.
Stroke introduction
You are comfortable in shallow water, but are not able yet to perform all 4 basic strokes.

This level requires for you to have passed the introduction program, or you are able to perform swim an backcrawl and single back stroke (froggie leg).

Intermediate
You can swim comfortable in shallow water, however deep water gives you discomfort.

This level requires for you know all the 4 basic strokes and you have had swim lessons before.
Advanced
If you have no issues in  deep water and able to swim more than  200m without getting exhausted.
You want to become fitter and stronger and swimming is your weekly workout.