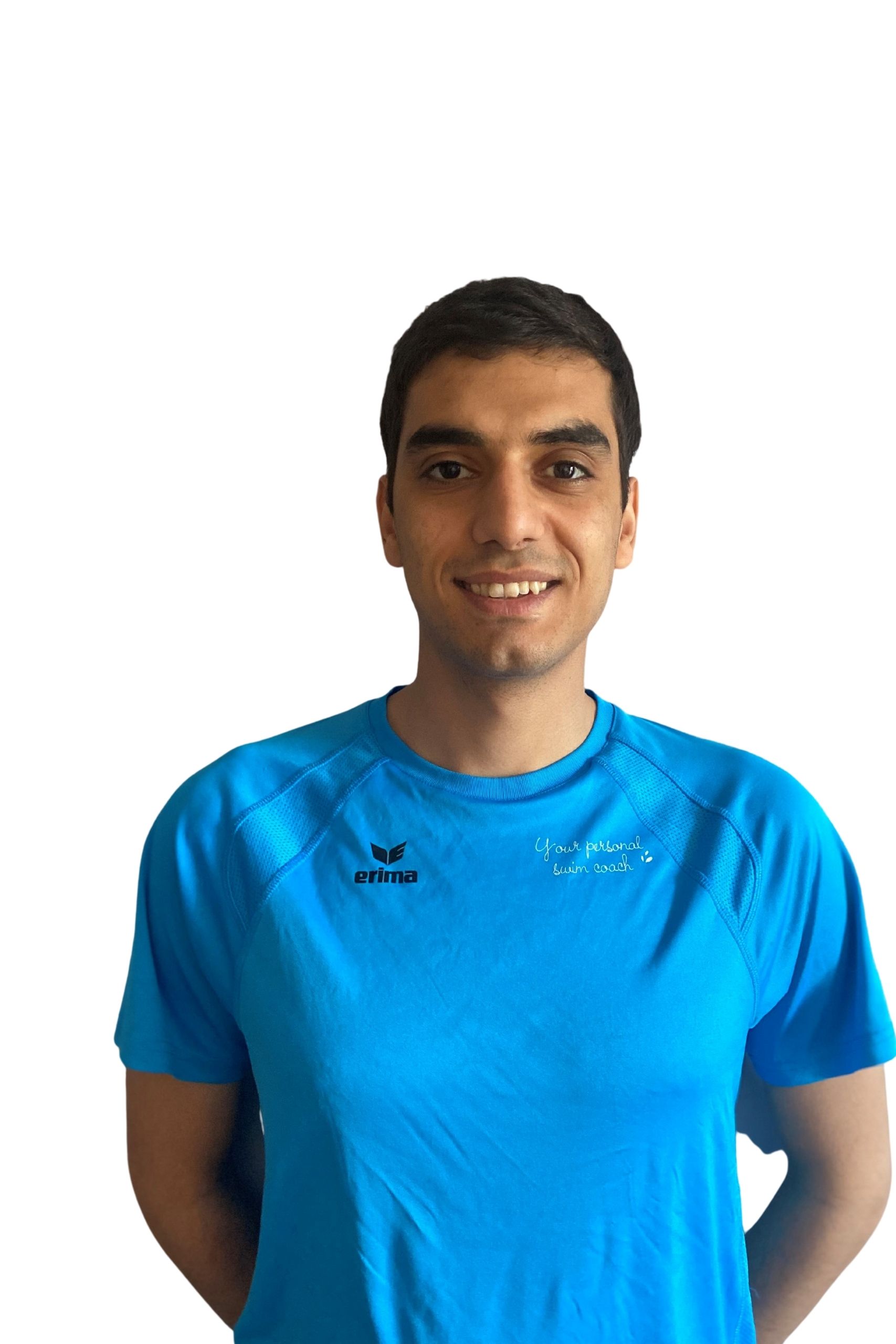 Meet Raz
Training experience:
6+ years
Nationality: 
Armenian


In the Netherlands since:
January 2021
Languages:
Armenian, English
You can find Raz at:
The Hague
Profile:
I started going to swimming lessons when I was 8 and joined a professional swimming team when I was 10. We used to live in Ukraine back then. I've been training as a professional swimmer until I turned 20 and decided to work as a lifeguard, then a swimming coach in my second year at university. I graduated from ANUPE(Armenian National University of Physical Education) with a Bachelor's degree in swimming when I already had 2 years of coaching experience. I worked for more than 4 years in Armenia and moved to the Netherlands at the start of 2021, where I continued my swimming coach career.
Coaching Style:
I like everything in detail, teaching people to swim easily and lightly. I teach swimming techniques individually to my trainees. I like motivating people to overcome their fear of water.
Specialities:
I have been changing swimming styles since I was 10 and eventually stopped long-distance swimming(800/1500m in a pool and longer distances in open water). I have also frequently participated in triathlons. I am proficient in teaching all swimming styles and all swimming levels equally.
Our adult swim classes
Your Personal Swim Coach will help you become a more confident you, a stronger, fitter and healthier you, a happier, care-free you and ensure your success in learning to enjoy and feel safe in and around water!
Water introduction
If you cannot swim at all and are fearful and/or challenged in water generally.
You took classes before and  failed or it has been a very long time ago.
Stroke introduction
You are comfortable in shallow water, but are not able yet to perform all 4 basic strokes.

This level requires for you to have passed the introduction program, or you are able to perform swim an backcrawl and single back stroke (froggie leg).

Intermediate
You can swim comfortable in shallow water, however deep water gives you discomfort.

This level requires for you know all the 4 basic strokes and you have had swim lessons before.
Advanced
You have  no issues in deep water and are able to swim more than one lane without breaking.
These groups works on improving their swimming skills and stamina and follow the program for diploma A, B and C.