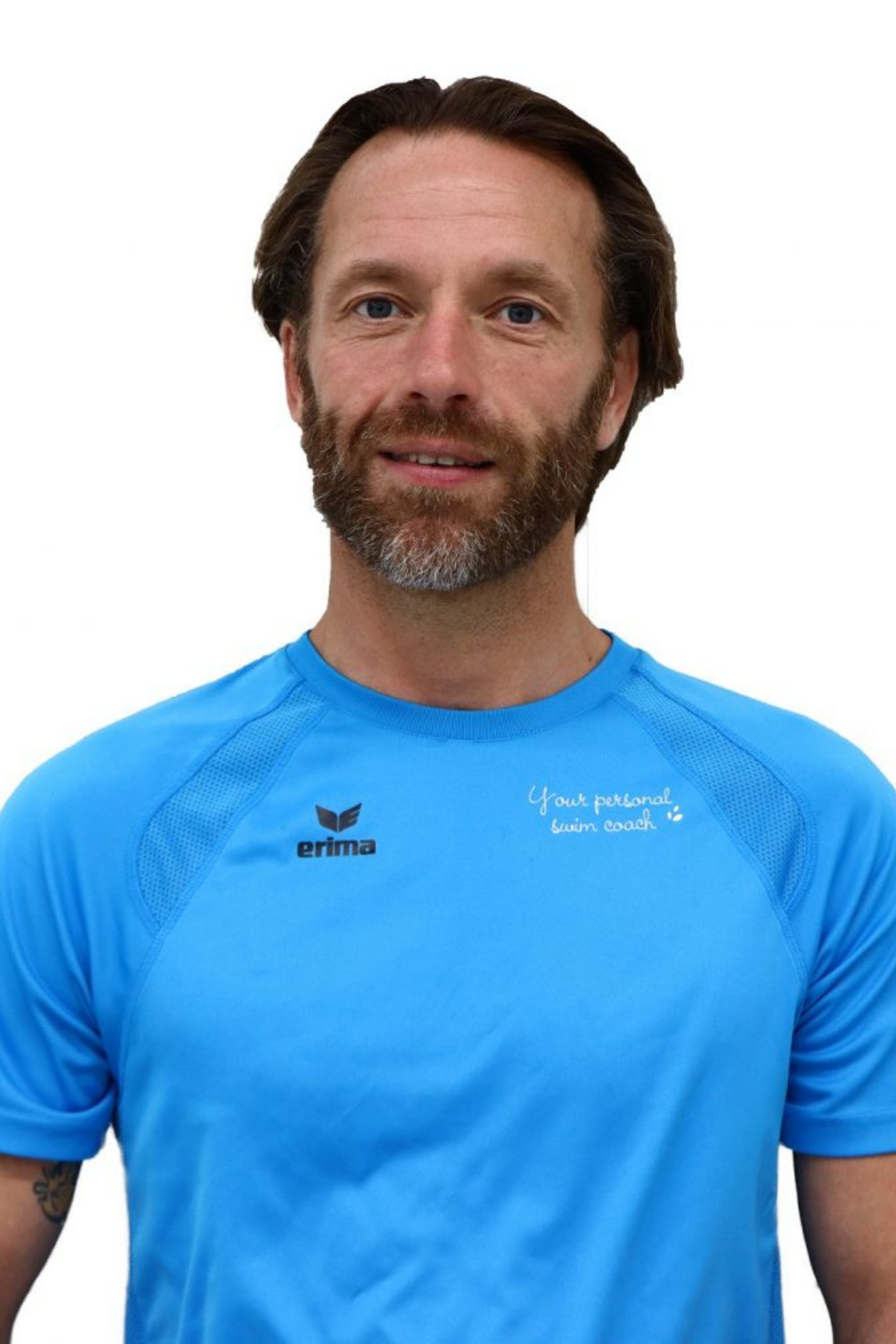 Meet Miel
Training experience:
4 years

Nationality:
Dutch


In the Netherlands since:
Native-born

Languages:
Dutch, English, and basic Spanish

You can find Miel at:
Amsterdam Noord – Friendship
Diemen Ago
Personal vision:
''Feel the water, don't fight it. Later, you can even try surfing!  The sound of water, the freedom, the Zen feeling being on my surfboard, wind, and sun on my face, it really makes me feel relaxed and happy!''
Profile: 
I grew up in a town by the Ijsselmeer so even at young age I was close to water, surfing, swimming, and sailing.  I worked for many years as a financial executive, until one day I realized that my focus in life should be my love for water and outdoor activities. I also try to convey this message to my daughter and we spend as much time as possible swimming and surfing together.  I also teach a wide range of children how to swim, including kids with special needs. I hold several NRZ swim instructors' licenses as well as a lifeguard certificate issued by Red Cross.  I continue to regularly update my lifeguard skills as well as first aid and CPR.
Coaching Style: 
I believe that learning to swim should be fun and enjoyable. I am skilled in making swimmers feel relaxed right from the first lesson by using connection and humor.  I am keen to transmit the joy and sense of freedom that water offers to all my students. I believe that learning how to swim and mastering different techniques is a safety issue here in the Netherlands. In addition, it can offer people the chance to enjoy life, be happier and more confident. 
Specialties: 
I have been successful teaching swimming to people with severe levels of aquaphobia or fear of water.  It is never too late to learn this lifesaving skill. It is a low impact activity so if you are willing to learn and commit to weekly lessons, I will make sure you succeed! 
Our adult swim classes
Your Personal Swim Coach will help you become a more confident you, a stronger, fitter and healthier you, a happier, care-free you and ensure your success in learning to enjoy and feel safe in and around water!
Water introduction
If you cannot swim at all and are fearful and/or challenged in water generally.
You took classes before and  failed or it has been a very long time ago.
Stroke introduction
You are comfortable in shallow water, but are not able yet to perform all 4 basic strokes.

This level requires for you to have passed the introduction program, or you are able to perform swim an backcrawl and single back stroke (froggie leg).

Intermediate
You can swim comfortable in shallow water, however deep water gives you discomfort.

This level requires for you know all the 4 basic strokes and you have had swim lessons before.
Advanced
You have  no issues in deep water and are able to swim more than one lane without breaking.
These groups works on improving their swimming skills and stamina and follow the program for diploma A, B and C.