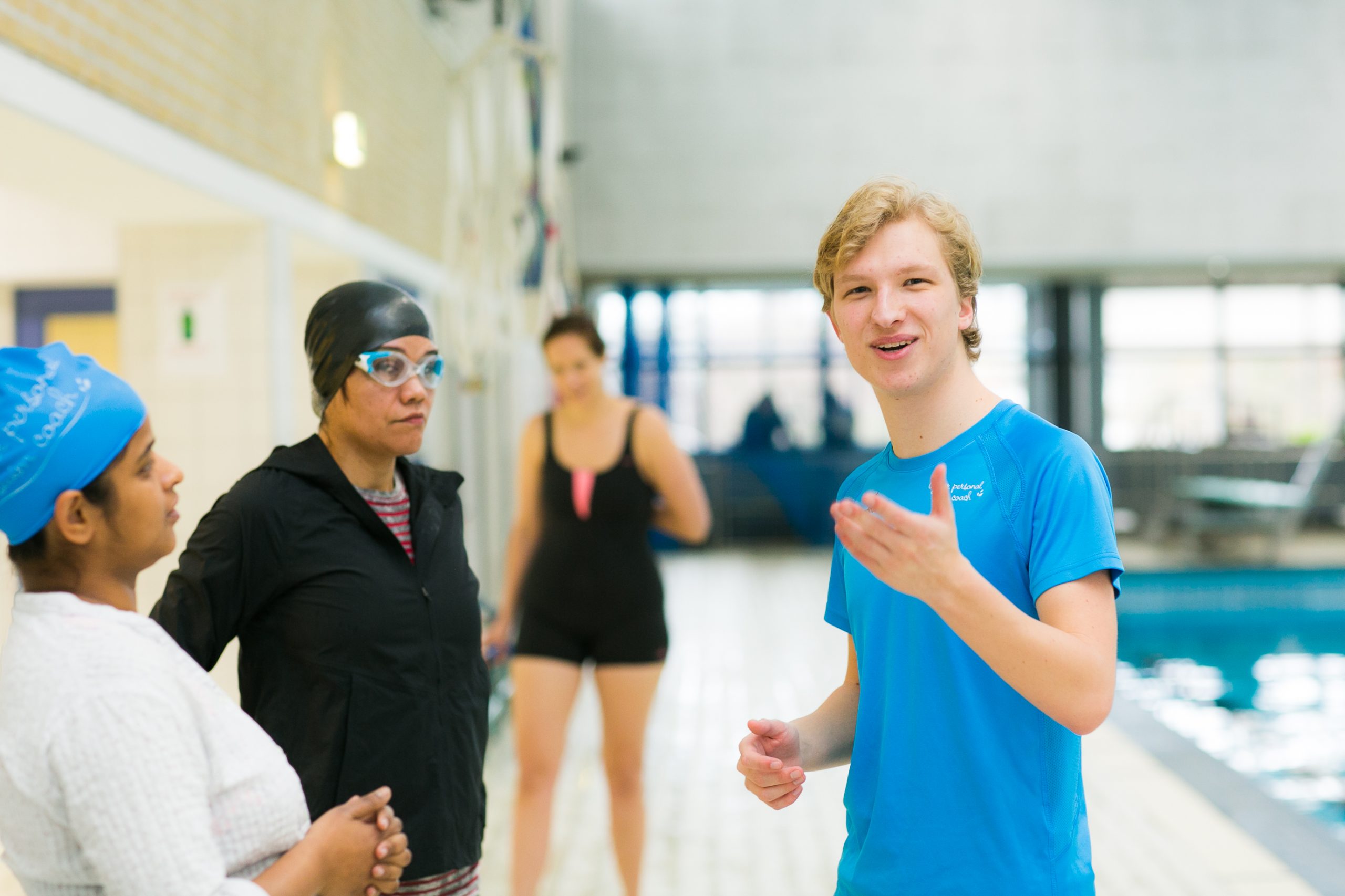 Meet Julius
Training experience:
More than 3 years
Nationality: 
Dutch


In the Netherlands since:
Native-born
Languages:
Dutch, English

You can find Julius at:
The Hague
Personal vision:
"Enjoy life to the fullest and start your swimming journey now!"
Profile:
Like all Dutch children, I started swimming at the age of four.  After I had obtained all Dutch swimming diplomas, I went on to become a lifeguard. Now, during the summer, I'm voluntary Senior Lifeguard at Scheveningen beach in the Hague. I therefore understand the importance of swimming skills and want to help you enjoy the water as much as I do!
I study International Business Administration (IBA) at the Rotterdam School of Management, Erasmus University. In addition, I am part of YPSC's MT as financial administrator and I am also the treasurer at the Lifeguard Organization of The Hague.
Coaching Style:
I always work with the premise of confidence and trust. Particularly at the beginning, it is important for students to familiarize themself with both the water and the coach. I try to push the boundaries of my students within their comfort zone in order to increase their level of confidence. Only then, is it possible to make consistent, daily progress. Moreover, I believe that it is essential to enjoy swimming.
Specialties:
I mostly teach Water Introduction classes and therefore start with the basic techniques of the strokes. More importantly though, at this phase, is that the students start to feel comfortable in the water. I always find it awesome to guide students through their first lessons!
Our adult swim classes
Your Personal Swim Coach will help you become a more confident you, a stronger, fitter and healthier you, a happier, care-free you and ensure your success in learning to enjoy and feel safe in and around water!
Water Introduction
If you cannot swim at all and are fearful and/or challenged in water generally.
You took classes before and failed or it has been a very long time ago.
Stroke Introduction
You are comfortable in shallow water but are not able yet to perform all 4 basic strokes.

This level requires you to have passed the introduction program, or you are able to perform a swim a backcrawl, and a single backstroke (froggy leg).
Intermediate
You can swim comfortably in shallow water, however, deep water gives you discomfort.

This level requires you to know all the 4 basic strokes and you have had swim lessons before.
Advanced
You have no issues in deep water and are able to swim more than one lane without breaking.
These groups work on improving their swimming skills and stamina and follow the program for Diplomas A, B, and C.