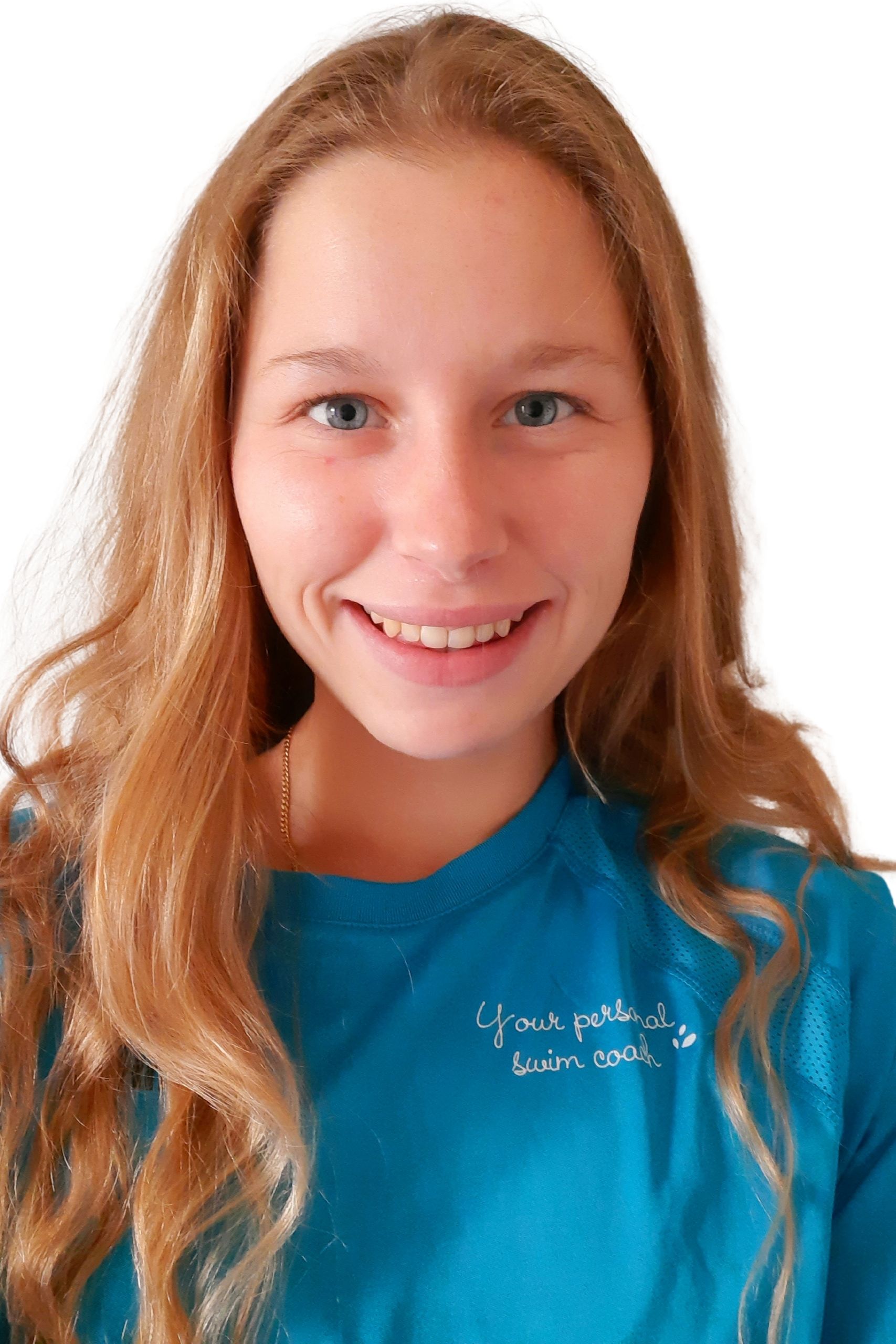 Meet Jemma
Training experience:
5 years
Nationality:
South African and Dutch

In the Netherlands since:
September 2021
Languages:
English 
You can find Jemma at:

Personal vision:
"Rise and Shine! Everybody should be able to enjoy the water!"
Profile
I have been swimming ever since I can remember because I come from a family of swimmers, surfers and swimming teachers. I was a competitive swimmer throughout my school years and competed at a national level in SA. Although I am classified as an all-rounder, my favourite and best stroke to swim is butterfly. Due to my adoration for water and my love of all people I followed in my family's footsteps and became a qualified swimming teacher straight after school. 
Coaching Style 
"If you can be anything, be kind" is a motto I live by. I am very gentle and I love to make my students laugh and feel at ease in the water. With my soft nature, I always motivate and encourage to achieve goals. My lessons are very structured and progressive without being repititive and boring. I aim to not only teach what to do but also how to do it, so our minds and bodies work together to perform the perfect skill. A huge part of swimming is the state of mind we find ourselves in, I can gently guide you to the state of mind we need to be in in order to progress. 
Specialities
I have been told that I pass on my love for water to nervous swimmers with my smile and I tend to agree. Before any learning can happen, one must first feel at ease in the water and I can help with this. With my competitive swimming background I am also experienced in stroke correction, technique and fitness. I have also been teaching fun aqua aerobics classes for two years! With my love and petience for babies and children, I specialise in everything water related! 
Our adult swim classes
Your Personal Swim Coach will help you become a more confident you, a stronger, fitter and healthier you, a happier, care-free you and ensure your success in learning to enjoy and feel safe in and around water!
Water Introduction
If you cannot swim at all and are fearful and/or challenged in water generally.
You took classes before and failed or it has been a very long time ago.
Stroke Introduction
You are comfortable in shallow water but are not able yet to perform all 4 basic strokes.

This level requires you to have passed the introduction program, or you are able to perform a swim a backcrawl, and a single backstroke (froggy leg).
Intermediate
You can swim comfortably in shallow water, however, deep water gives you discomfort.

This level requires you to know all the 4 basic strokes and you have had swim lessons before.
Advanced
You have no issues in deep water and are able to swim more than one lane without breaking.
These groups work on improving their swimming skills and stamina and follow the program for Diplomas A, B, and C.