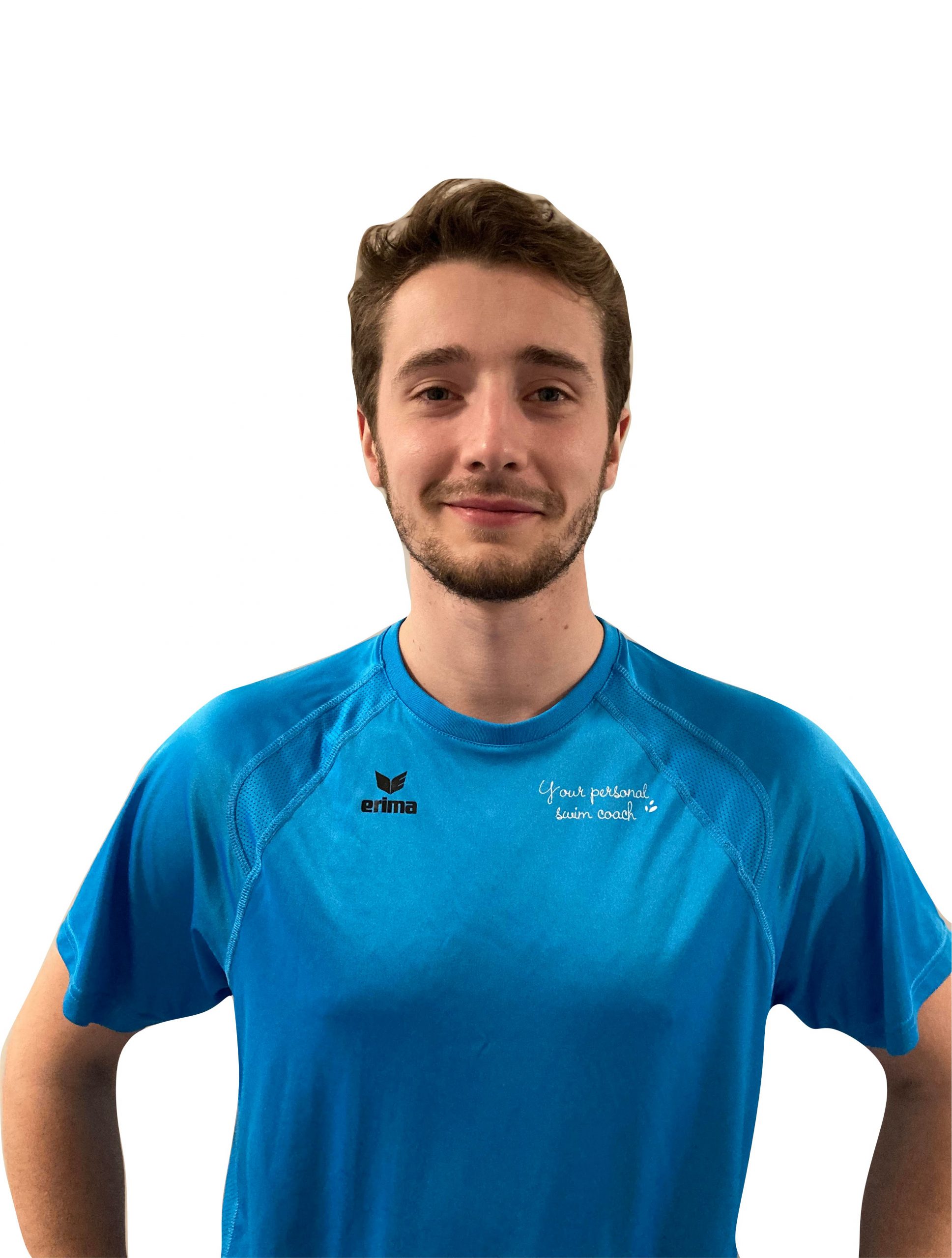 Meet James
Training experience:
11 years

Nationality: 
Scottish

In the Netherlands since:
September 2020

Languages:
English, French

You can find James at:
Amsterdam and Utrecht
Personal vision:
"If you can swim it, you can make it!"
Profile:
I grew up in Scotland and moved to France when I was 11. Swimming has always been part of my life; I was hooked since the age of 4. I have been involved in swimming instructing since my mid-teens and went on to become a professional coach when I was 19. I have also worked as a lifeguard for the past 6 years where I used to live in France. Since then, my Creative Business studies have brought me to the Netherlands, where I aim to finish my degree.
I swam competitively back in France, and I fully understand the importance of swimming skills that will ultimately let you appreciate your time in the water. Whether it is for competitors, the casual paddler, or complete beginners, I will enjoy accompanying you in your steps to the next level!
Coaching Style:
I love to watch someone achieve their goals in the water! To achieve this, I adapt very easily to everyone, applying different coaching styles when needed. I always try to make every session as enjoyable as possible, and I will gladly take on a challenge! Sharing my enthusiasm for swimming with my students, showing them how much fun, it can be, is key to making progress in my opinion. With this in mind, every student can constantly push their boundaries within their comfort zone and boost their confidence!
Specialties:
I enjoy teaching technique, whether it is putting your face in the water for the first time without inhaling it through your nostrils, the art of the Butterfly kick and everything in between! It is always a pleasure to guide my students through their first steps in the water and set a solid foundation for future progress.
Our adult swim classes
Your Personal Swim Coach will help you become a more confident you, a stronger, fitter and healthier you, a happier, care-free you and ensure your success in learning to enjoy and feel safe in and around water!
Water introduction
If you cannot swim at all and are fearful and/or challenged in water generally.
You took classes before and  failed or it has been a very long time ago.
Stroke introduction
You are comfortable in shallow water, but are not able yet to perform all 4 basic strokes.

This level requires for you to have passed the introduction program, or you are able to perform swim an backcrawl and single back stroke (froggie leg).

Intermediate
You can swim comfortable in shallow water, however deep water gives you discomfort.

This level requires for you know all the 4 basic strokes and you have had swim lessons before.
Advanced
You have  no issues in deep water and are able to swim more than one lane without breaking.
These groups works on improving their swimming skills and stamina and follow the program for diploma A, B and C.