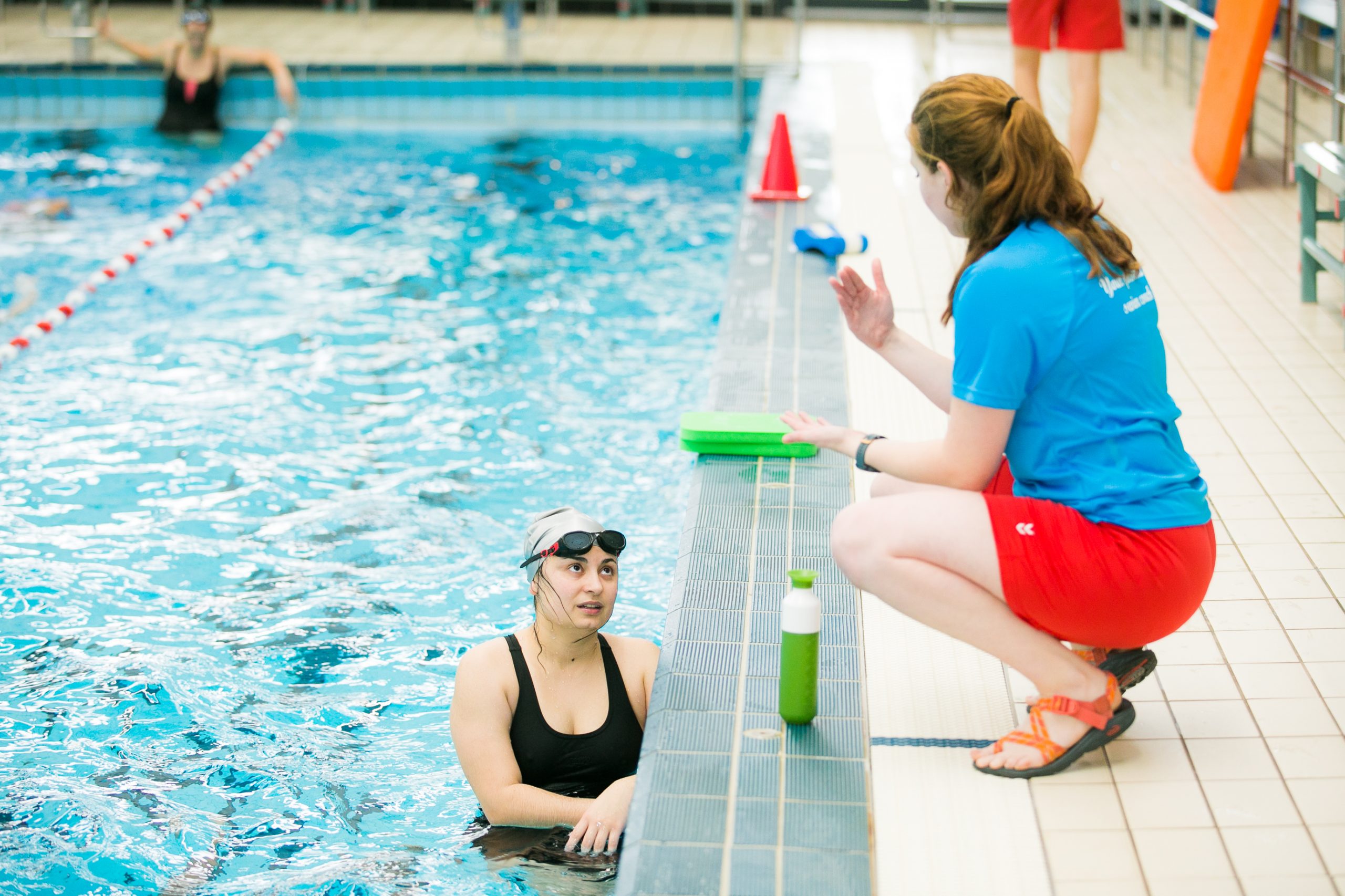 Meet Emily
Training experience:
5 years

Nationality:
USA


In the Netherlands since:
January 2019

Languages:
English
You can find Emily at:
The Hague
Rotterdam
Personal vision:
"Enjoy your lessons, it is a journey. Do not compare yourself to others, simply celebrate your own accomplishments and help others celebrate theirs."
Profile:
I began swimming at the age of 5 years-old. I grew up in a family of swimmers and professional swimming coaches. I really enjoyed competing and I was pretty successful.
Between the ages of 14 and 15, I had three near drowning experiences at competitive swimming meets. All three times, my coach had to pull me from the pool in the middle of a race. After being told by my doctor that my lungs were too weak to continue swimming, I fought mentally and physically to return to the sport  I love.
I fought to be back in the pool, and eventually achieved national honors and swam for my university swimming team on scholarship.  After university, I transferred my skills to coaching others. Learning to swim allows people safety, enjoyment and community. I hold qualifications in CPR/AED and first aid (2019), and a USA swimming coaching certification.
When I am not in the pool, I am busy studying for my Master's at the VU Amsterdam. I am also a "dog mom" to a little diva, and I enjoy crafting and Netflix.
Coaching Style:
I enjoy combining knowledge and fun. I have had a full life learning to swim and learning to coach swimming. As both a swimmer and coach, I have had the most success by implementing fun and creative techniques. I like to be honest and open with my swimmers. I think the best way to learn and have fun is to trust your coach and trust your swimmer.
Specialities:
I have found that the most successful students trust the process. Learning to swim is sometimes slow and tedious, but the best swimmers trust the coaches and work in coordination with them. For myself, I really enjoy breastroke and teaching people to dive.
Our adult swim classes
Your Personal Swim Coach will help you become a more confident you, a stronger, fitter and healthier you, a happier, care-free you and ensure your success in learning to enjoy and feel safe in and around water!
Water introduction
If you cannot swim at all and are fearful and/or challenged in water generally.
You took classes before and  failed or it has been a very long time ago.
Stroke introduction
You are comfortable in shallow water, but are not able yet to perform all 4 basic strokes.

This level requires for you to have passed the introduction program, or you are able to perform swim an backcrawl and single back stroke (froggie leg).

Intermediate
You can swim comfortable in shallow water, however deep water gives you discomfort.

This level requires for you know all the 4 basic strokes and you have had swim lessons before.
Advanced
You have  no issues in deep water and are able to swim more than one lane without breaking.
These groups works on improving their swimming skills and stamina and follow the program for diploma A, B and C.