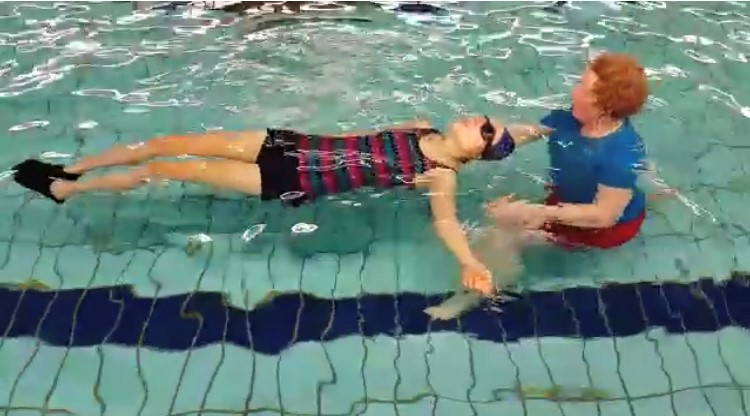 Meet Elizabeth
Training experience:
6,5 years
Nationality:
British


In the Netherlands since:
Dec 2018
Languages:
English, some Dutch, some French, some Spanish
You can find Elizabeth at:
Utrecht
Diemen
Amsterdam Friendship
Profile:
I cannot remember not knowing how to swim, I have been in the pool since I was a baby. I have never been a competitive swimmer, but it has always been my go-to sport. I think swimming is a relaxing hobby as well as keeping you fit – the water soothes you and takes away the stresses of the day. I also believe swimming is an essential life skill. As there is so much water around us, especially in the Netherlands, it is a good idea to know how to swim! I hold several training certificates including, Austswim qualification, Teaching infant and preschool aquatics, Teaching swimming and water safety, and a certificate for teaching Competitive strokes.
When I am not in the pool, I work as an administration assistant for Your Personal Swim Coach looking after the Amsterdam and Utrecht areas, as well as managing the teams of coaches in these cities.
Coaching Style:
I have a fun and gentle way with my students. I am encouraging and like to engage with them! I am a strong believer in learning sequentially – little by little and working on both strengths and weaknesses.
Specialities:
I really enjoy teaching the different levels, I am successful with all my students! I enjoy seeing students transform their fear of water and start to relax and enjoy their lessons and progress. I like to help guide them through this. I also thoroughly enjoy seeing swimmers achieve their first survival diploma!
Our adult swim classes
Your Personal Swim Coach will help you become a more confident you, a stronger, fitter and healthier you, a happier, care-free you and ensure your success in learning to enjoy and feel safe in and around water!
Water introduction
If you cannot swim at all and are fearful and/or challenged in water generally.
You took classes before and  failed or it has been a very long time ago.
Stroke introduction
You are comfortable in shallow water, but are not able yet to perform all 4 basic strokes.

This level requires for you to have passed the introduction program, or you are able to perform swim an backcrawl and single back stroke (froggie leg).

Intermediate
You can swim comfortable in shallow water, however deep water gives you discomfort.

This level requires for you know all the 4 basic strokes and you have had swim lessons before.
Advanced
You have  no issues in deep water and are able to swim more than one lane without breaking.
These groups works on improving their swimming skills and stamina and follow the program for diploma A, B and C.