Beginners groups are for all newcomers to swimming. It's ideal for anyone that cannot swim, is fearful or challenged in the water. Depanding on background and experiences in water, beginners start in the Water Introduction group or the Stroke Instruction group.
Stroke Improvers can float and swim but are afraid of deep water. These swimmers may get exhausted rapidly, due to poor technique. Stroke Improvers join an Intermediate group followed by Advanced (A) group, both are in deep water.
Advanced Swimmers have no issues in deep water and want to work on improving their swimming skills and stamina. They join the Advanced (B and C groups) or go for the sportclasses.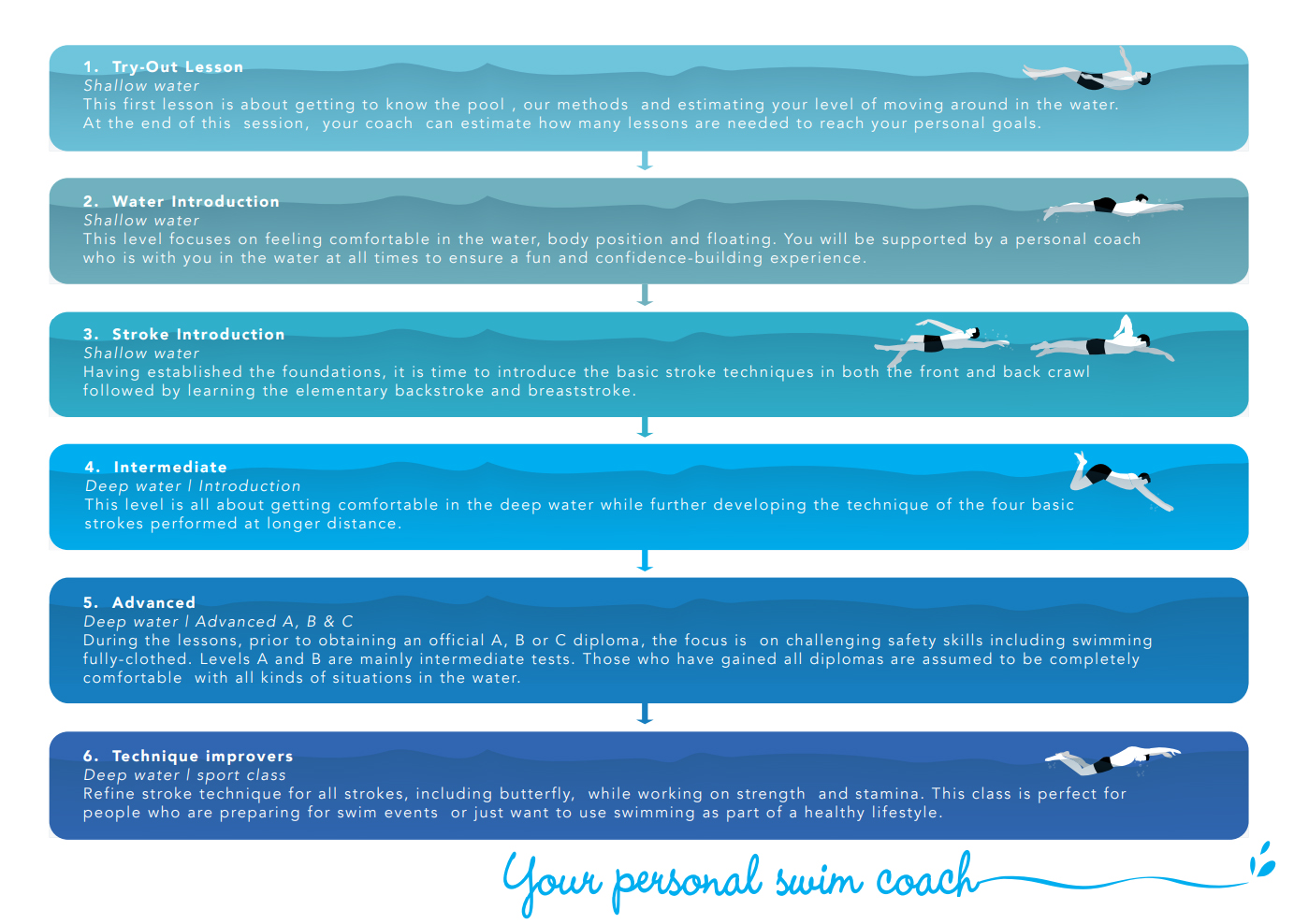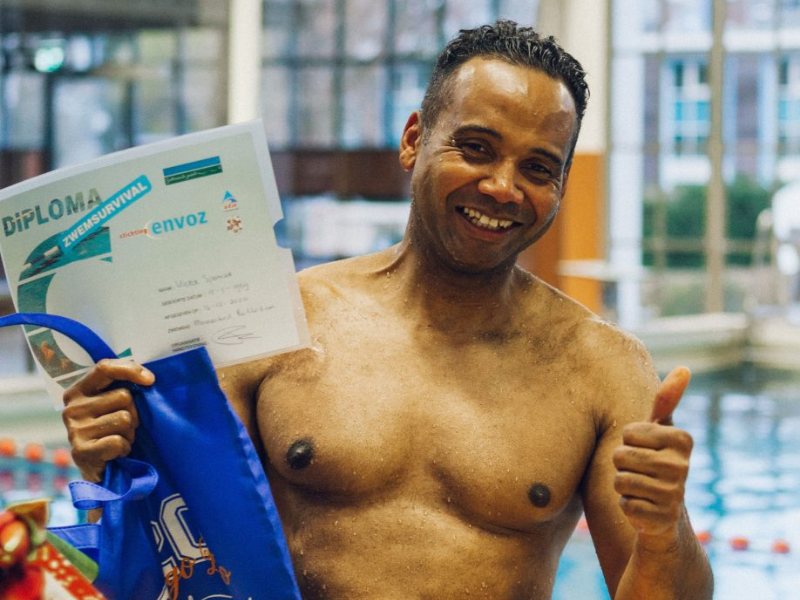 Diploma system
Your Personal Swim Coach lessons are structured around the Dutch ABC Diploma curriculum. Find out how it works and what all of them entail!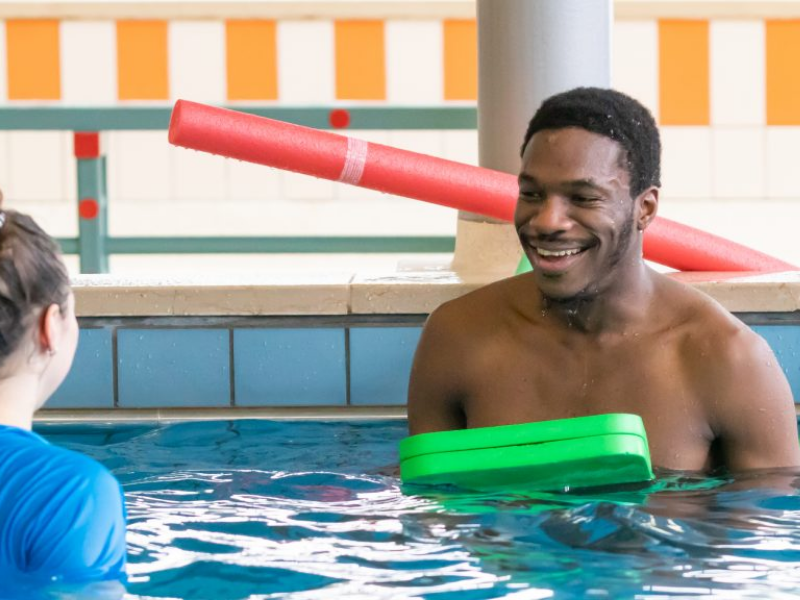 Floating in swimming
The science of swimming. Do people float better in salt water in the sea, or fresh water in the swimming pool? And other questions around floating are answered in this article.