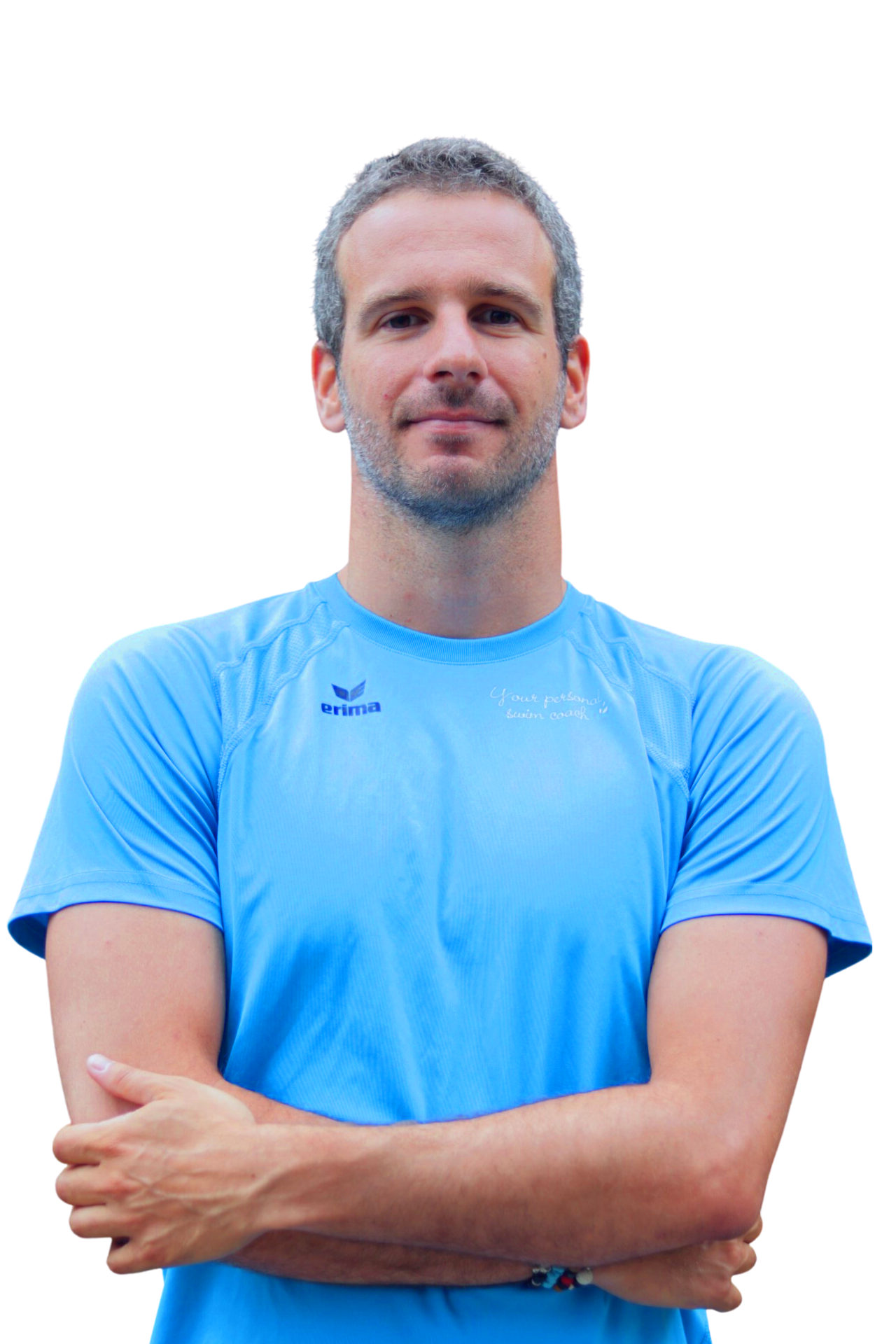 Meet Antonio
Training experience:
5+ years
Nationality:
Italian


In the Netherlands since:
2020
Languages:
English, Italian, French
You can find Antonio at:
Utrecht
Personal vision:
"Uno, twee, trois, come on dive in and learn with us!"
Profile:
Started going to the swimming pool when I was 6 years old, I immediately realized that water was my element, the freedom that it can give you is just incredible. Year by year I increased the time spent between swimming lanes and then I became a professional swimmer initially in Italy then in France doing a lot of nationals and international competitions. Between my training time, as I was basically living in the swimming pool, I also started to give swimming lessons to childrens, adults and as well people that just recovered from injury.
Moved to the Netherlands in spring 2020, I work as an IT technician and besides swimming I am passionate about all types of sport.
Coaching Style:
Everyone is unique, and in a swimming pool this is extremely important. I like to understand the skills, weaknesses and strengths of every athlete that I follow so I can adjust the way of giving the lessons. Everyone has their own objective and to reach that is fundamental to move "step by step", you cannot reach the top of the mountain if you don't start from the bases.
Specialities:
When I was a professional swimmer my specialty was medley so I had to swim and have good technique on all types of swimming styles. Is very important to me to make a correction of a mistake immediately to avoid that wrong mouvement becoming natural, so more difficult to adjust later. I like to teach and explain why I ask to do certain exercises so the athlete can understand what is needed and the reasons behind.
Our adult swim classes
Your Personal Swim Coach will help you become a more confident you, a stronger, fitter and healthier you, a happier, care-free you and ensure your success in learning to enjoy and feel safe in and around water!
Water introduction
If you cannot swim at all and are fearful and/or challenged in water generally.
You took classes before and  failed or it has been a very long time ago.
Stroke introduction
You are comfortable in shallow water, but are not able yet to perform all 4 basic strokes.

This level requires for you to have passed the introduction program, or you are able to perform swim an backcrawl and single back stroke (froggie leg).

Intermediate
You can swim comfortable in shallow water, however deep water gives you discomfort.

This level requires for you know all the 4 basic strokes and you have had swim lessons before.
Advanced
You have  no issues in deep water and are able to swim more than one lane without breaking.
These groups works on improving their swimming skills and stamina and follow the program for diploma A, B and C.