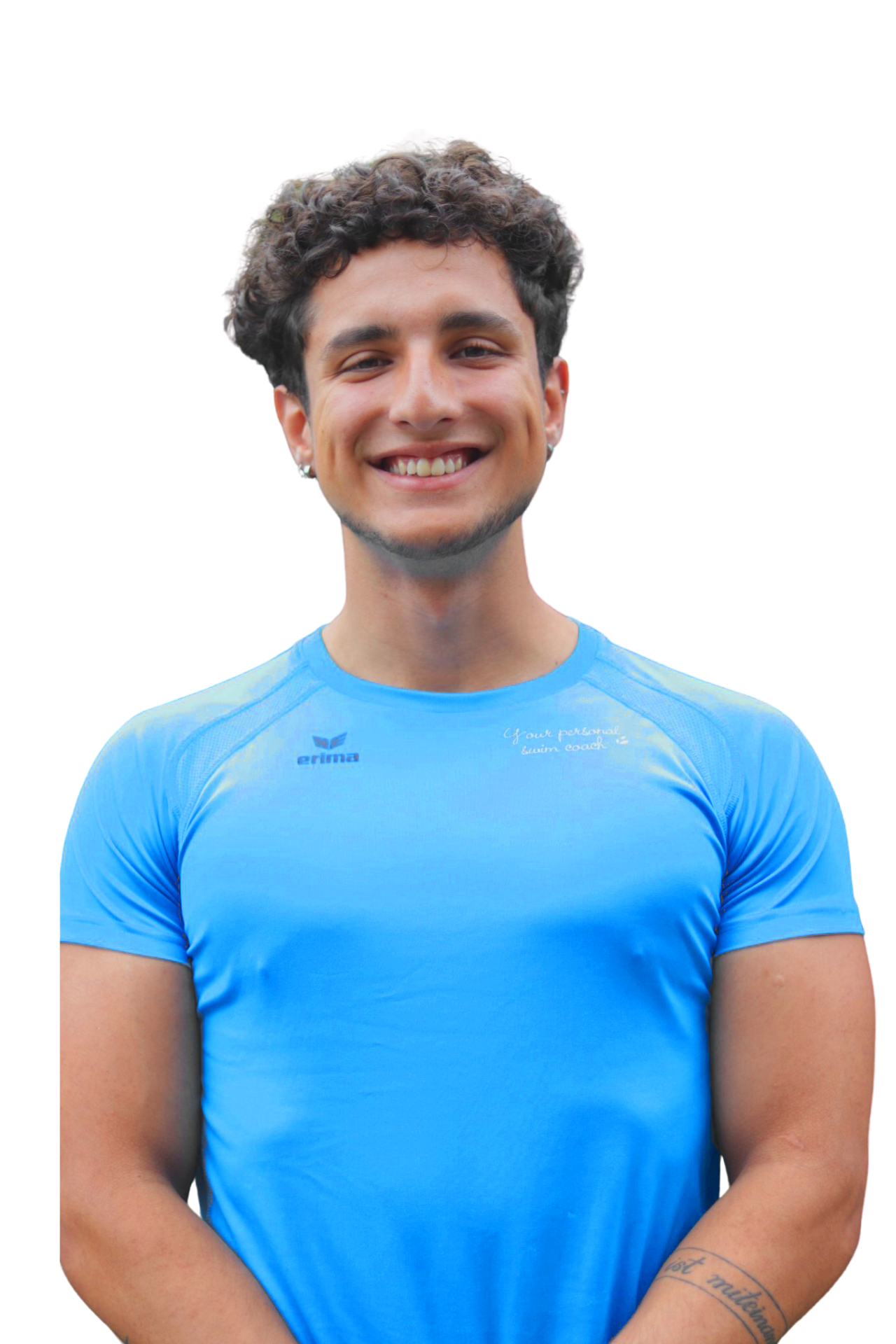 Meet Juan
Training experience:

Nationality:
Colombian


In the Netherlands since:

2019
Languages:
English and Spanish
You can find Juan at:
Personal vision:
"Bring in some latino vibes in the pool"
Profile
My passion for swimming started from a young age. I was signed up for swimming lessons when I was only 10 months old, getting acquainted with the water very early on. Since then, I have progressively improved my swimming skills through time, culminating in my high school years. As a senior in high school, I participated in the school team and carried us to national competitions among international schools in Germany. It was here that my skills shun the most.
Coaching Style
Now in university, I hope to make the most out of what I have learnt by transmitting it to others. My favorite feeling is seeing my students surpass their boundaries and learn skills they didn't know before. As a coach, I consider it crucial that each student knows exactly which skills they will learn in each class, what steps we will take to get there, and how it will all add to their swimming journey. I make sure to maintain a balance between allowing yourself to learn and take things easy, and pushing the boundaries of what you can do. Each class is a chance to take your swimming level a step forward, mixing different techniques to allow each student to find what suits them best to grow.
Certficates
-Water Safety, 2022
-KNZB Rescue, 2021 and 2023
Specialities
Our adult swim classes
Your Personal Swim Coach will help you become a more confident you, a stronger, fitter and healthier you, a happier, care-free you and ensure your success in learning to enjoy and feel safe in and around water!
Water introduction
If you cannot swim at all and are fearful and/or challenged in water generally.
You took classes before and  failed or it has been a very long time ago.
Stroke introduction
You are comfortable in shallow water, but are not able yet to perform all 4 basic strokes.

This level requires for you to have passed the introduction program, or you are able to perform swim an backcrawl and single back stroke (froggie leg).

Intermediate
You can swim comfortable in shallow water, however deep water gives you discomfort.

This level requires for you know all the 4 basic strokes and you have had swim lessons before.
Advanced
You have  no issues in deep water and are able to swim more than one lane without breaking.
These groups works on improving their swimming skills and stamina and follow the program for diploma A, B and C.